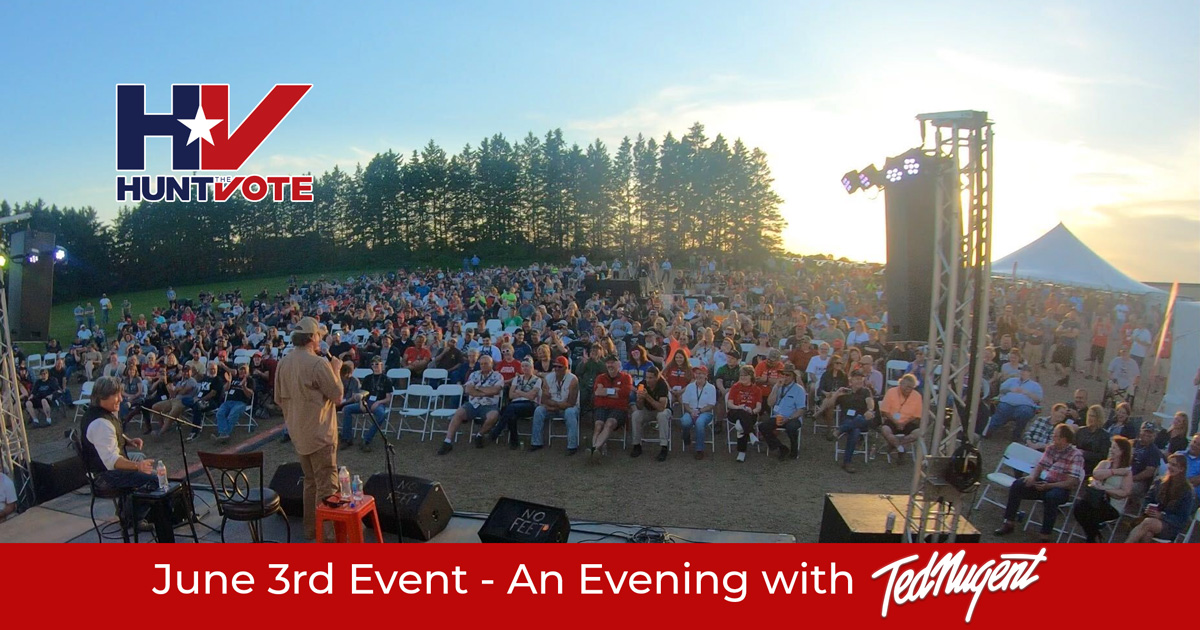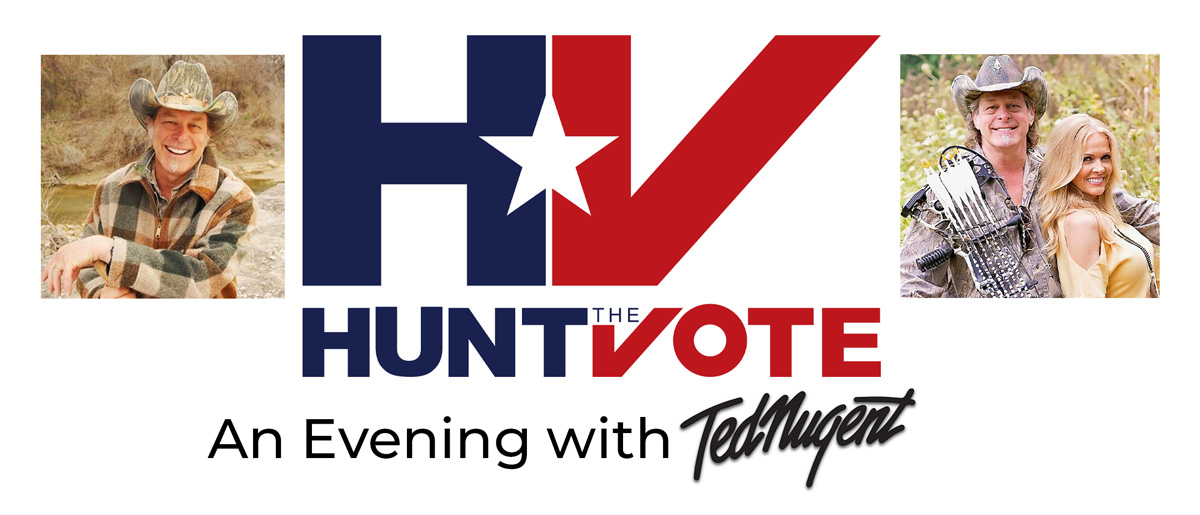 Join Us in Ringle, Wisconsin
Wednesday, June 3rd, 2020 at 7 PM
hosted by Keith Mark with special guests:
Brittany Jill & Luke Hilgemann the CEO of Hunter Nation Foundation,
and musical guest Jerry Schmitt Band
"An Evening With Ted Nugent"
Join us on Wednesday 6/3/20 at 7 PM
Uncle Ted is coming to our town! Laugh, learn and listen as Ted shares his passion for
Traditional American Values and our Hunting Lifestyle.
Rumor has it, he's bringing a guitar so this is definitely a night you won't want to miss.
Musical guest Jerry Schmitt Band
General Admission
Tickets will be Limited to First 1,500
Must Register to Attend Event
Tickets are Required for Entry
Wednesday, June 3, 2020
7 PM – 9 PM CT (doors open at 6 PM)
Event Requirements & Restrictions
1) Please bring your own lawn chairs for seating and respect the standard distancing guidelines.
2) Please do not bring signs or flags that might obstruct the views of other attendees.
3) Food and Beverages will be sold on-site. No outside food and drinks will be allowed.
4) Please print your ticket or keep it on your mobile phone. All tickets will be checked prior to parking admission. Each attendee must have a ticket.
Event Sponsored By Hunter Nation Foundation
By registering for this event, I consent and authorize HUNTER NATION FOUNDATION (HNF) and its affiliates, related organizations, and contractors, to record, film, photograph, or capture my name, likeness, image, appearance, or voice in any media, now known and later devised, and to edit, distribute, use, broadcast, or disseminate into perpetuity such media for any legal purpose without restriction or limitation or any further approval or payment from HNF, understanding that the use of such media would always be to further the mission of HNF. The images in all media will constitute HNF's sole property. I expressly release HNF, its agents, employees, licensees and assigns from and against any and all claims which I have or may have for invasion of privacy, defamation, or any other cause of action arising out of production, distribution, broadcast or exhibition of the media. By registering for this event, I acknowledge that I have READ, UNDERSTAND, and AGREE to the terms laid out above.