50% of Hunters do not vote.
Help us keep you informed concerning voting issues in your state.
Protect our sport and our lifestyle and be part of THE UNITED VOICE of American hunters.
Stand for the principles of God, Family, Country, the Outdoor Lifestyle, and our nation's Constitution.
Support Hunter Nation:
Thank you for pledging to VOTE!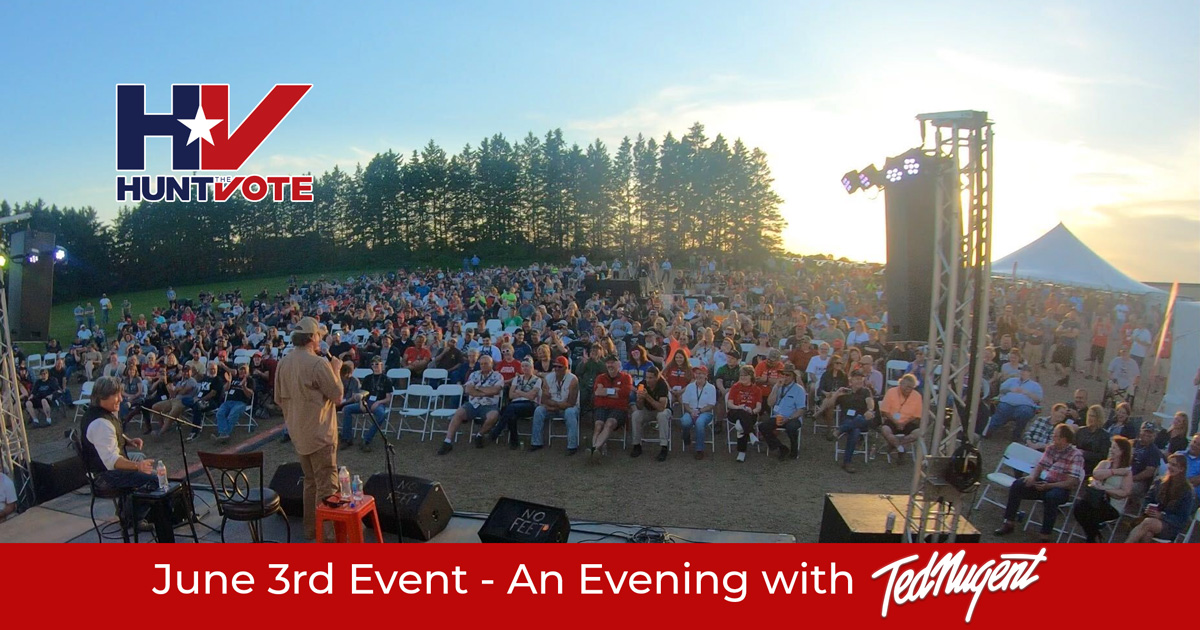 Thank you to all that were able to join us in Ringle, Wisconsin on June 3rd,
hosted by Keith Mark with special guests:
Brittany Jill & Luke Hilgemann the CEO of Hunter Nation Foundation,
and musical guest Jerry Schmitt Band